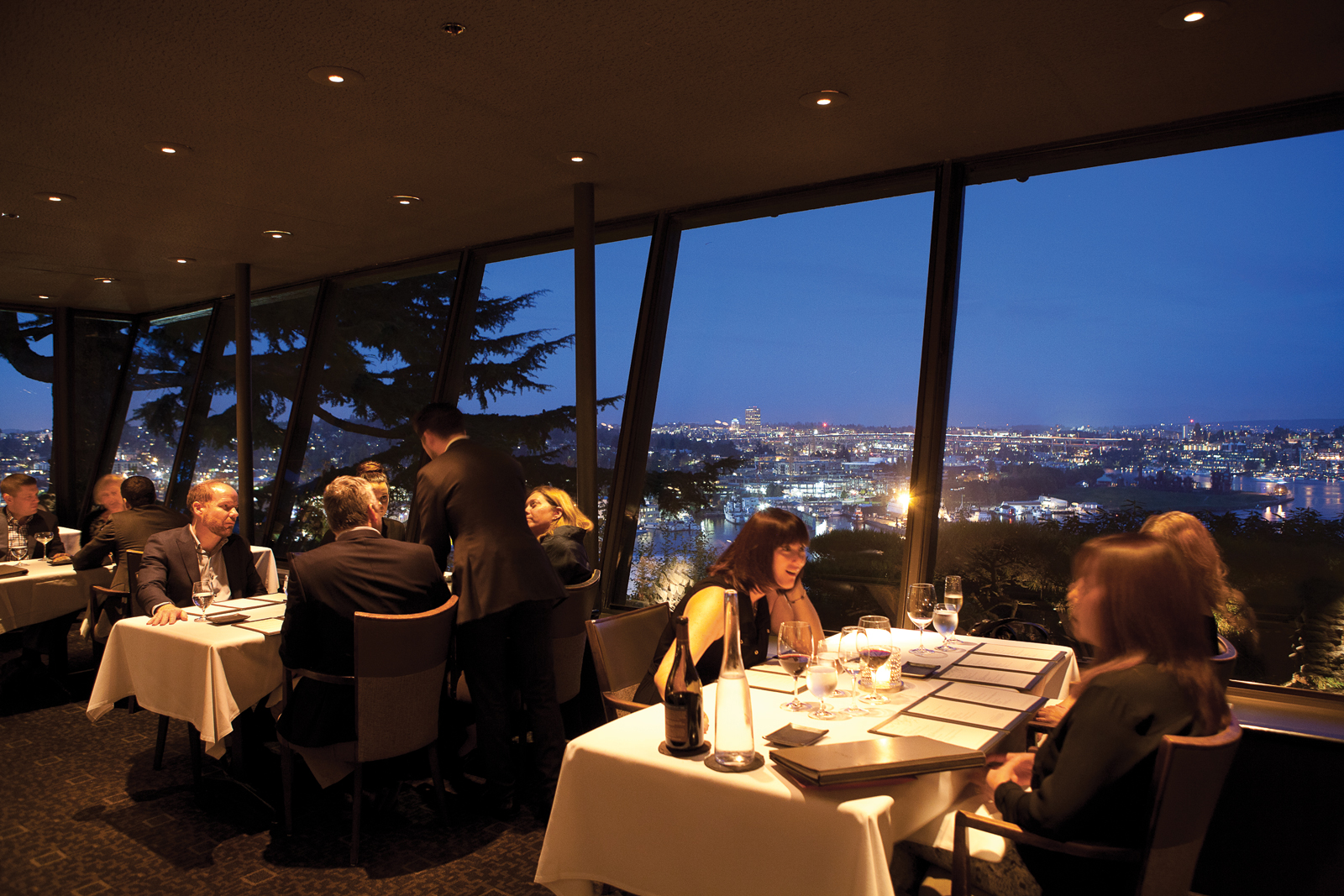 The options for eating well in Seattle are truly endless. From the finest of fine-dining to the most casual hole-in-the-wall, you will find incredible food everywhere you turn!
Our staff picks for the best food in Seattle:
1. The Pink Door, Pike Place Market – amazing Italian food and fun atmosphere. Get the rabbit bolognese!
2. Uneeda Burger, Fremont – grab a gourmet burger and a beer after you check out the Lenin statue, the famous troll and the incredible Fremont Vintage Mall.
3. La Carta De Oaxaca, Ballard – super authentic Mexican, great margaritas, located right on the amazing Ballard Ave.
4.  Barolo, Downtown. Intimate romantic Italian. If you are looking for a romantic meal, Barolo is your place.
5. Terra Plata, Capitol Hill. Awesome deck, delicous farm to table menu. One of the best in Seattle.
6. The Walrus and the Carpenter, Ballard. Don't be fooled by the simple decor – this heralded restaurant serves up some amazing oysters and specialty cocktails.
7. Monsoon, Capital Hill. Contemporary Vietnamese cuisine. Try the clay pot catfish.
8. Salumi, Pioneer Square. Owned by Mario Batali's father, this meat shop doesn't just sell mouth-watering sandwiches – check out their weekly special soups, pastas and veggies too!
9. Poppy, Capitol Hill. Enjoy a leisurely meal served thali-style: several small plates for each guest on a large platter. This Middle Eastern style food is delish!
10. In The Bowl, Capitol Hill. This vegan-friendly Thai restaurant is one of my all-time favorite Seattle restaurants. Get ready for some serious spice!
11. Saba, Central District. Worth the trek south, but best Ethiopian in town. If you are lucky, you'll catch an Ethiopian hip hop dance party on the weekends.
13. Honey Hole, Capitol Hill. My favorite bar on Capitol Hill. The French dip sandwich – yum yum yum.
14. Peso's Kitchen and Lounge, Queen Anne. D-E-L-I-C-I-O-U-S! This is a great place to enjoy happy hour or dinner.  Their Classic Carne Asada is one of the best dishes we've ever had.
15. Sutra Vegetarian Cuisine, Wallingford. This non-traditional dining experience is definitely worth the trip and the experience. Sit at communal tables as you enjoy the prix-fixe menu that consists of four courses for $40 per person. Reservations are a good idea.
16. The Crab Pot, Downtown. Located right on the waterfront at Pier 58, The Crab Pot has amazing and inexpensive fish and chips. So much seafood sloppiness your food is served with a bib and a wet wipe!
17. Paseos, Fremont. Hands down my favorite sandwich in Seattle! The very long line is worth the wait, but you may consider ordering ahead of time to avoid the lines and be aware they only accept cash.
18. Portage Bay Café, Roosevelt, South Lake Union and Ballard. An awesome brunch location! They use local ingredients and they have a toppings bar full of whipped cream and fresh fruit. What's not to love?
19. Beth's Café, Phinney Ridge. If you are looking for a challenge or just some great breakfast food, look no further than Beth's Café, open 24 hours a day. Featured on The Food Network's Man v. Food Beth's is home to the famous twelve-egg omelet challenge.
You can also select a neighborhood from our "Browse Vacation Rentals" menu above, and view more neighborhood-specific recommendations! And check out our Staff Pics page to view additional great recommendations for shopping and sightseeing in our beautiful city.
Lastly, we love this guide for "The 38 Essential Seattle Restaurants":  http://seattle.eater.com/maps/best-seattle-restaurants-38
Happy Dining!